Paso a 2 tales: mutable universes
10/12/2021
We have been activating and sharing experiences related to identity, movement and gender with the beautiful, growing community that began to come together in Madrid in May 2021. 
Paso a 2 moves its community with workshops and cultural activities.
In May and June 2021 we held three workshops that we decided to call "Mutable Universes" , where we met to think, talk , listen and share how identity is defined. Drawings, words and gestures were the seed that has been building a diverse group with common interests. 
These workshops were able to take place thanks to the collaboration of Kif Kif Association (supporting LGBTQI refugees and immigrants), the Fundación 26 de Diciembre (supporting LGBTQI elders) and the Madrid Municipal Library Iván de Vargas, which gave us access to a space where we could carry out the activity.
Performing Arts, visual arts and issues of identity.
During the summer, we wanted to continue the relationship with our community in a more relaxed way.  For this reason, we proposed different cultural activities related to the performing arts, visual arts and issues of identity.
Some proposals were: the one of the company Les Impuxibles, entitled Suite TOC Nº 6, in Naves del Español at Matadero Madrid; Ida Applebroog's exhibit Marginalias at the Museo Nacional Centro de Arte Reina Sofía. 
We continue, as a group, to propose cultural activities in addition to our physical practice, every time we find interesting and engaging proposals that speak to the needs and concerns of the community. 
Open call for a dance practice to investigate sex and gender dissidences.
Finally, in autumn of 2021 we launched the call for a dance practice conducted by our locally-based choreographer Javier Vaquero, creator of Proyecto Plumero.  
Thjs project speaks to sex and gender dissidences, inviting us to bring together, through dance, the life lessons of our diverse identities as people belonging to the LGBTIQA+ community.
These Identities are usually intersected by other oppressions having to do with class, race, functional diversity, neuro-divergence or other realities that affect a specific way of living and dancing life.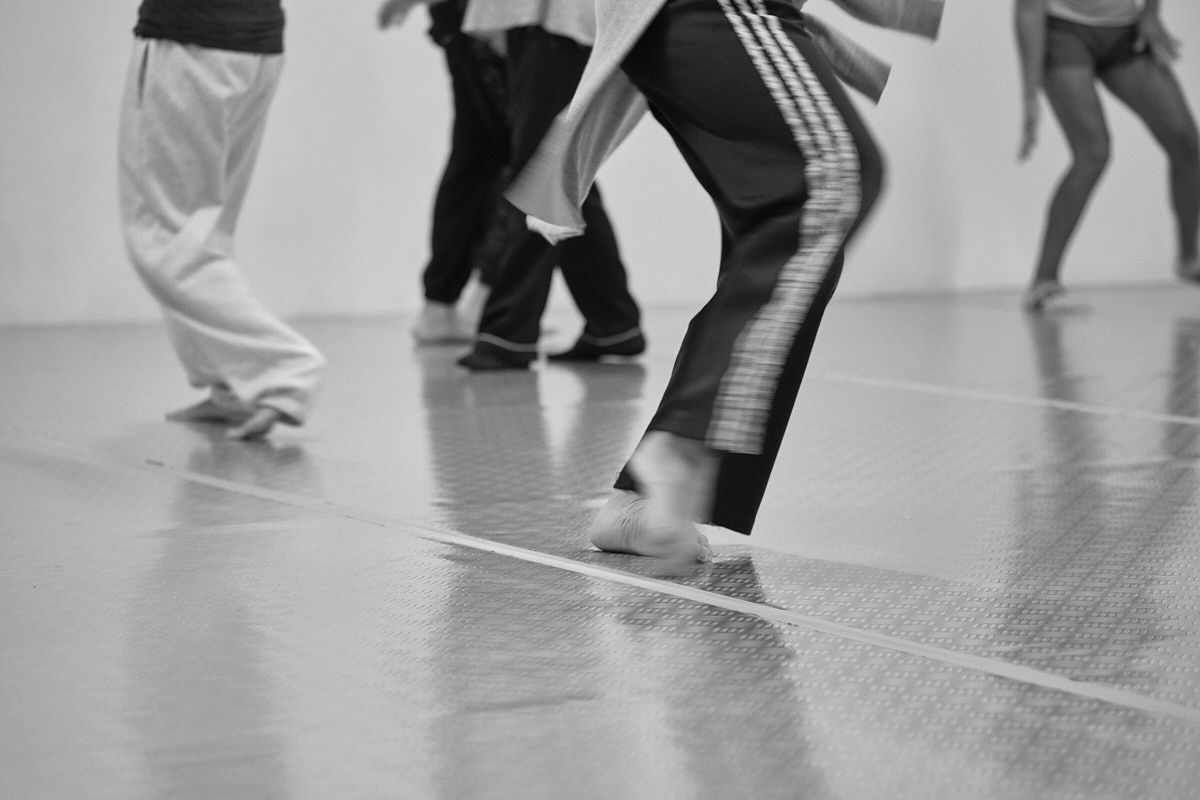 ph: Lucie Barthélémy
The language of dance as a tool to think, feel and experience
The sessions have created a safe and welcoming space where we are exploring different concepts, realities and emotions that cross us as members of the collective. The work is always based on the needs of the group, prioritizing the interests that emerge during the sessions. Thus, the language of dance and movement has been used as a tool to think, feel and experience what comes up during the practice itself.
This practice takes place every Friday from 16:00 p.m. to 6:30h p.m. during academic year 2021-22 at Espacio Vilarinyo, in Madrid.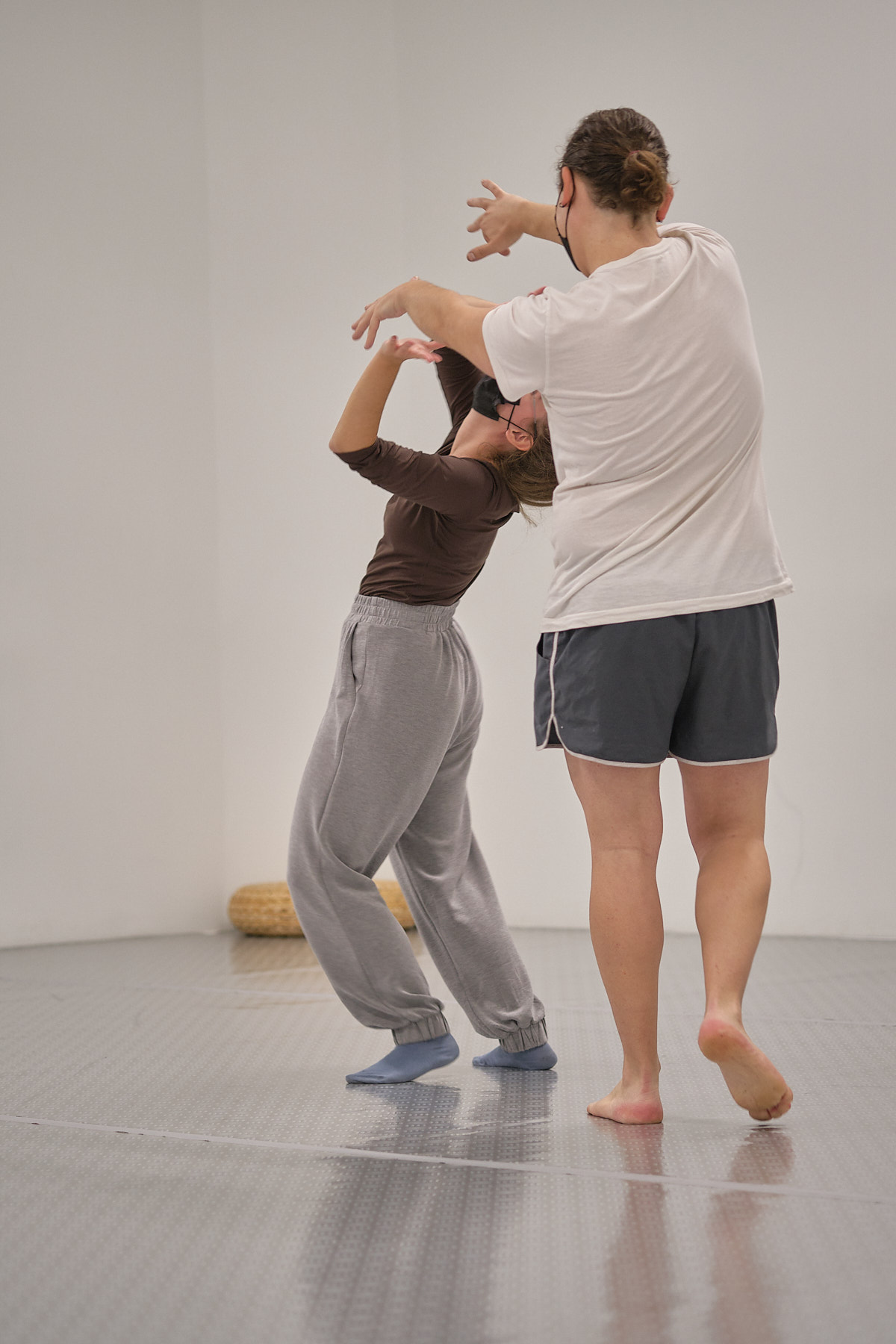 ph: Lucie Barthélémy
Celebrating the 35th edition of our best-known project: the Certamen Coreográfico de Madrid (from Dec. 8-12)
We have invited our PG-DIYS community to participate in several activities:
invitation to see the emerging solos in the Me, Myself & I platform at the Pradillo Theatre, including a cultural mediation activity;
invitation to visit a rehearsal of our young company La Colé;
scholarships for the dance writing project Palabras en Movimiento.
Besides including the community, this Edition of the Contest, features different proposals where identity topics are approached. On Wednesday 8th December we opened the Contest with a programme titled Mobilising Identities.
The programme include one of our three companies: Raíces Aéreas with Dragones of Lavapiés, with Moritūrī tē salūtant: primer tiempo; Danielle Mesquita with Senhoras y senhores estamos flutuando no espaço, and the Young Company La Colé with... y la luna se abrió, creation of Verónica Garzón and Begoña Quiñones.
The workshop: Mutable Universes
The workshop, implemented by Javier Vaquero, in the realm of this Edition has been entitled Mutable Universes: Dancing as queer action, and has supposed a research and creation around the performativity of the gender. 
Want to know more? Follow the activities of Certamen Coreografico de Madrid and Performing Gender on Facebook.