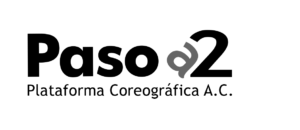 Paso a 2 is a cultural and educational organization based in Madrid committed to investing  in creative potential in Spain, Europe and abroad through prizes, programming, residencies, networking, workshops, showcases and mentoring,
Paso a 2 organizes the Certamen Coreográfico de Madrid, an annual platform for new work in contemporary dance since 1987. It also organizes another platform for emerging solos, a dance and journalism program, choreographic projects, training opportunities and mentoring. Its network of collaborators unites Spain, Europe, Asia, the United States and Latin America.
The Certamen Coreográfico de Madrid received a Max Award in 2011, one of the highest awardsd in Spain in the performing arts sector.
Staff on the project
Artistic Director
Laura Kumin trained as a dancer and teacher in the U.S. and Spain, has a B.A. from NYU and a Master's degree in Arts Management from the ICCMU, Univ.Complutense Madrid. Dance officer for the Madrid Regional Arts Council from 1989-95, she was the dance programmer at the Teatro Pradillo from 1997-2011. Since 1987 she directs the Certamen Coreográfico de Madrid, a national platform for new work in contemporary dance and has participated in three Performing Gender Creative Europe projects. A founding member of the Aerowaves network, she is active as a teacher, mentor, writer and creative catalyst.
Project Manager
Senior Technician in Performing Arts Production and Management, graduated in Environmental Sciences (UAM, Madrid) and International Studies (CSIC, Madrid). Since then she has faced diverse challenges: founding the Fuentes de la Voz Research Center, and coordination and production for different artists and venues (Sara Baras, Pradillo Theater). At present she works as tour manager for the International Puppet dFestival TITIRIMUNDI and as production assistant for Metamorphosis Danced. She is also the production manager of Paso a 2, and a founding partner of La Cía de la Luz (Performing Arts Cooperative).
Audience Developer
Graduated in Visual Arts and Dance from Rey Juan Carlos University of Madrid. Master in Cultural Management at the Complutense University of Madrid. Training in mediation, creative approaches, art education and mediation in museums, methodologies around citizen laboratories by NODE Center, Entresijos, Medialab Prado... With experience in production, coordination, programming, mediation and management in cultural organizations such as Paso a 2, different members of the Association of Alternative Theaters of Madrid and own projects.