KLAP tales: three ways to express and explore the body
08/04/2022
At KLAP Maison pour la danse, we've first met the community in october 2021. Since then, an amazing caring energy was born between almost 40 participants and didn't stop growing at every meeting.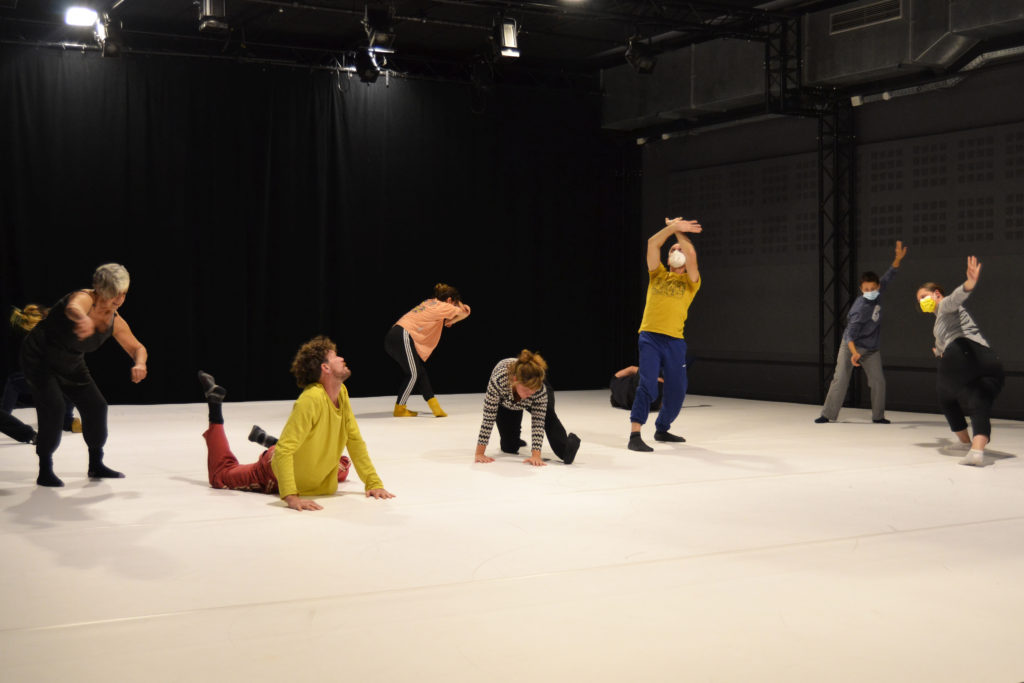 A meeting at KLAP © KLAP- Hanna Louqaïs
The team 
We are seven working with passion on the project. The wonderfull team is compose by 3 artists :
Then there are Dora, Mariette, Benjamin (and before Joseph) and Hanna to complete the working staff. Everybody is moving from his first place : more than a work, we are also members of the community and always sharing experiences with others.  
The community & meetings 
40 participants are currently participating to Dancing in your shoes's meetings at KLAP. 
From 8 to 70 years old, all members are unique. They bring with them their history, their experience and their problematics. If some of them are regular publics of shows and workshops, some have discovered KLAP coming for the first time for Dancing in your shoes. 
The relationship to the body is different for each person. 
If for some, the release is easier, it is sometimes more complicated for others, and we are working on it, together. Thanks to the different approches of Arthur, Anne and Luc, we are living a complete experience to evolved in this relation we have between ourself and others. 
A meeting at KLAP © Anne Rehbinder
Arthur Perole's work is about queerness, fun, deconstruction and body positivism. He is used to breaking codes, taking elements and exercises in a different way, to let bodies and minds express their own.
Luc Bénard's approach is to let us discover our bodys by giving us technical dance's tools. He used to let us have exercices alone and on group to feel connect to our body and the others. 
Anne Rehbinder guides us to express ourselves through words, the intensity of the voice, the position of the body in space, in the acceptance of the emotions that run through us.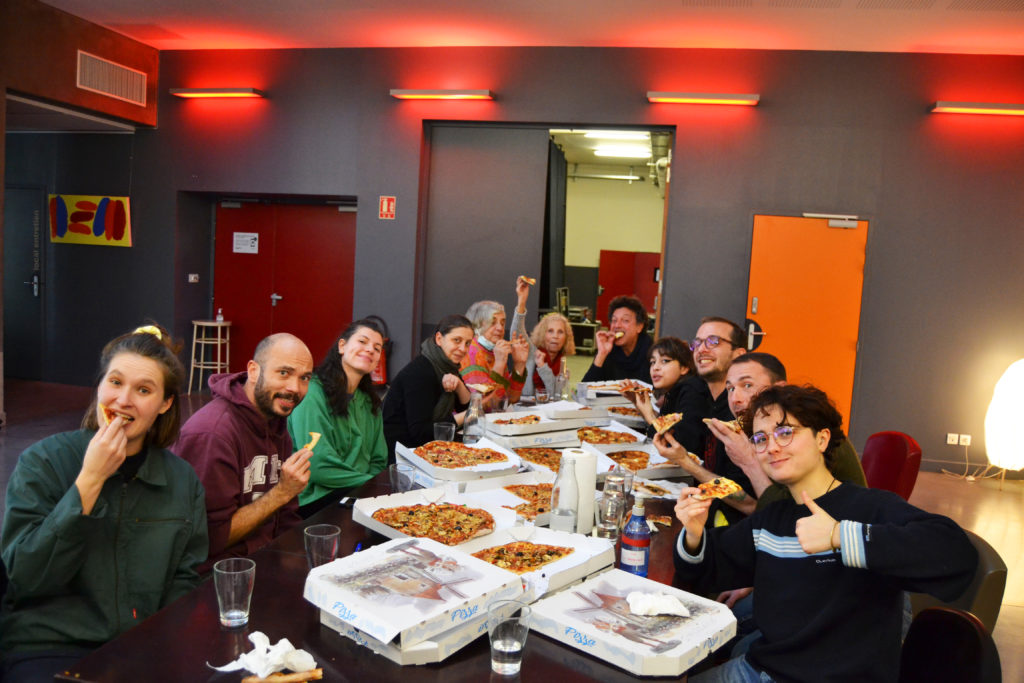 Sharing food together © KLAP - Hanna Louqaïs
If practices are always evolving between two meetings, we've taken the habit to share food together. The breakfast in the morning, the lunch break or aperitive at night; those moment are precious to learn more about each other, to have a debrief on what we're living, to ask questions to the artist or to other members.  
Meetings are not the only way for members to spend time together. KLAP became a place to attend shows, where members can meet each other by coincidence and share artistic moments. 
An exhibition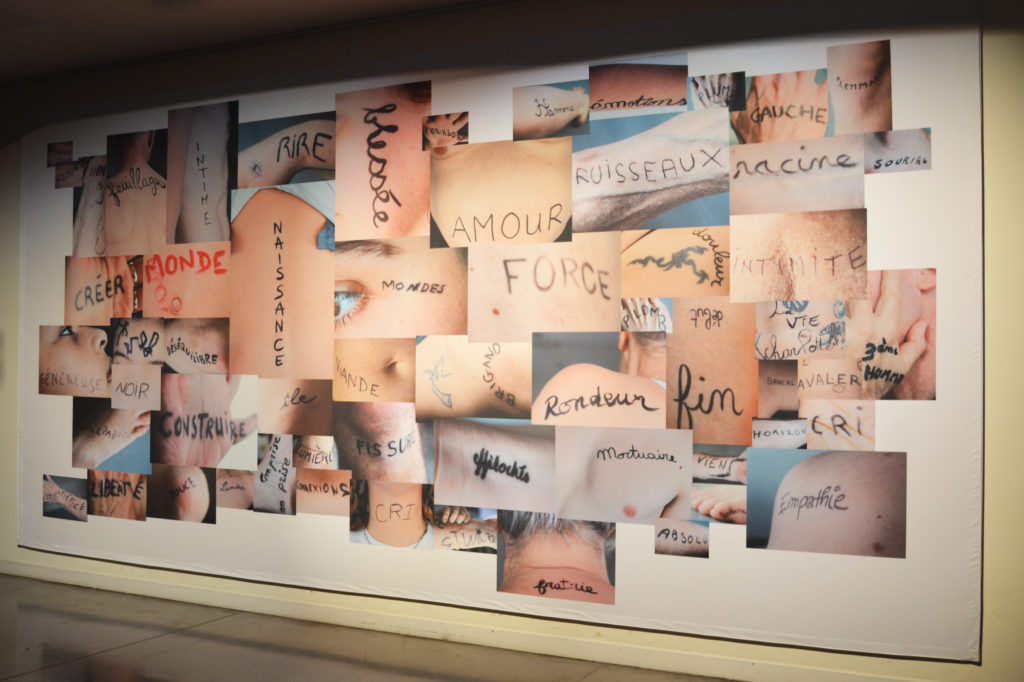 For the beginning of the Festival + DE GENRES (more genders) at KLAP, we've realised an exhibition called « Partager notre peau » (To share our skin). 
Anne Rehbinder have taken skin pictures of the members to create a huge (fresco) with it. We've also made a poster, that is a piece of the exhibition that people can bring with them. More than pictures, the poster present a beautiful and sensitive texte written by Anne herself.
This fresco is at the image of this aventure ; unique, atypical and sensitive, as a reminder of the singular stories shared over the time.
Did you like this story? Read more Performing Gender tales.