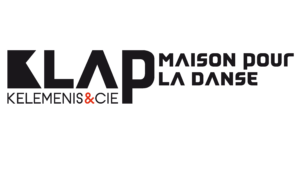 KLAP Maison pour la danse, inaugurated in October 2011, is a project initiated by the choreographer Michel Kelemenis. Its fundamental principle is to put creation at the center of every action. Kelemenis & cie welcome emerging artists or confirmed, local, european and international companies. Together, they bring the place to life and nourish its activity with the diversity of their experiences and esthetics. KLAP is composed by 3 dance spaces. There, the choreographic works are created from the first thought to the last touch. It's a permanent and referent place for the art of dance, a space of work, sharing, practice and sensitisation to the art.
Staff on the project
Artistic Director
David Dibilio is a French artistic director & event maker. He re-founded & worked as a programmer for the Paris Gay & Lesbian Film Festival at Forum des Images from 1998 to 2006. Between 2006 and 2019, he wrote for several magazines as a journalist about culture and travel issues. In 2007, 2008 and 2009, he wrote three LGBTQIA documentaries for French channel Canal +, co-directed with director JB Erreca. From 2009 to 2019, he co-founded the Jerk Off Festival, a queer event taking place in several venues in Paris around dance, performance and clubbing. He remained there as an AD until 2019. At the same time, from 2012 to 2019, he worked as an artistic director at Point Ephémère in Paris. He moved from Paris to Marseille in 2020 to work for Actoral Festival then Parallèle Festival. He's now the production director for KLAP Maison de la danse, still in Marseille, since March 2022
Project Manager
Pascaline Robinot holds a Master's degree in international artistic and cultural project development from the University of Lyon 2 - Lumière. Her background in performance studies and her experience as a stage designer in a public space theater company gave her the desire to explore the dynamics of designing and coordinating collaborative and multidisciplinary projects. She joined KLAP Maison pour la danse in January 2023 as a production manager.
Audience Developer
Mariette has a passion for dance since younger age. She achieved a master's degree in cultural development at IMPGT in Aix en Provence in 2005 and since has been working in the dance field. Firstly a public relation officer at the Ballet d'Europe Jean-Charles Gil, she became an Audience developer for Kelemenis&cie-KLAP Maison pour la danse in Marseille in 2015. She considers dance as universal expression form as well as a factor of empowerment, of well-being and a mind opener. Her wish is to make as many people as possible to get to be familiar with dance and love it. In this purpose, she shares her knowledge and passion, served by her long and close relationship with choreographic form.