A meditative group journey through the world of dance
31/03/2023
They have dressed up in silver costumes and drag, listened intently with open hearts, composed their own dances and opened up to each other through movement. As the participants of 'Dancing in your shoes Sweden' enter the final year of the project, they do so as a united group, with countless shared experiences of dancing and creating together.
"I was probably one of the last ones to join the project and I'm so grateful and happy I did. This is something entirely new for me. I had never danced before. It was considered a sin where I grew up, in a non-conformist community, so this is just amazing", says group member Carina Sturesson.
Ulrica Westin, who is also a participant in the project, adds: "For me it has been very calming. Meditative, actually. When I come here to dance and meet the choreographers it feels like being in another world entirely. I would describe it as a very meditative way of moving together".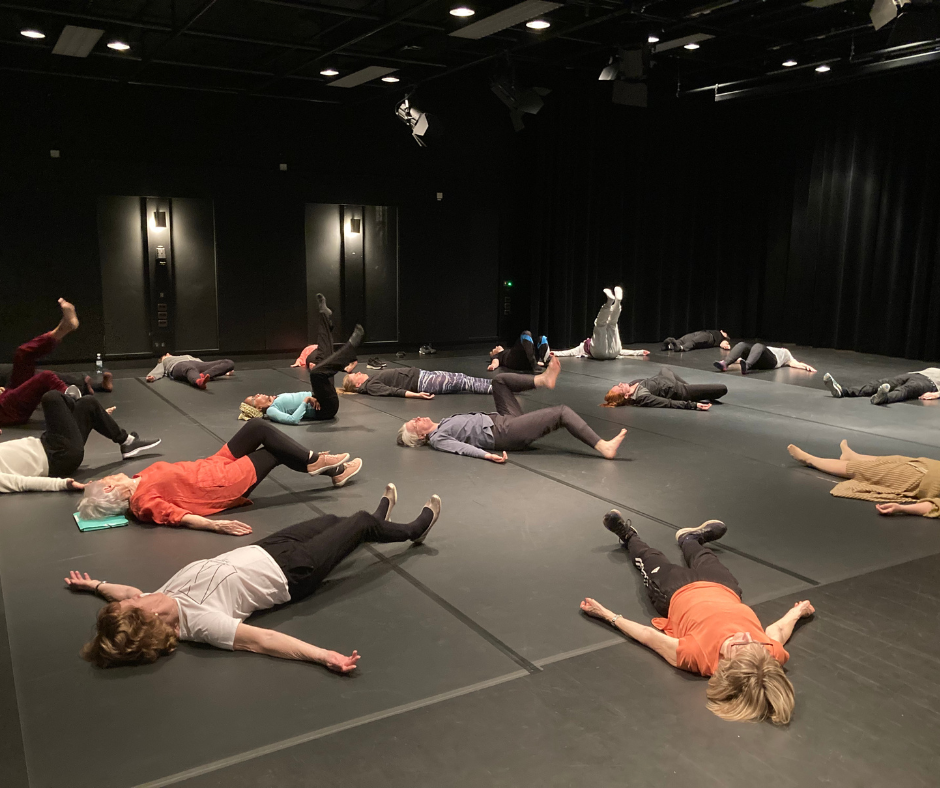 Since the project began back in 2021, participants have explored the world of dance art through an extensive series of workshops, as well as film screenings and performances. Photographer Elin Berge has documented parts of the journey, including photos from a costume workshop with Tove Berglund and a drag workshop with Sofia Södergård. Sofia was the group's rooted dance artist until she became a parent in the autumn of 2022, when the role passed to choreographer Sindri Runudde.
The group has also met several other choreographers, including Daniele Ninarello, who enabled them to explore the power of collective empathetic consciousness. During the past six months, pedagogue Louise Dursjö has deepened the participants' improvisation skills in dance classes held at the local dance school, Balettakademien Umeå.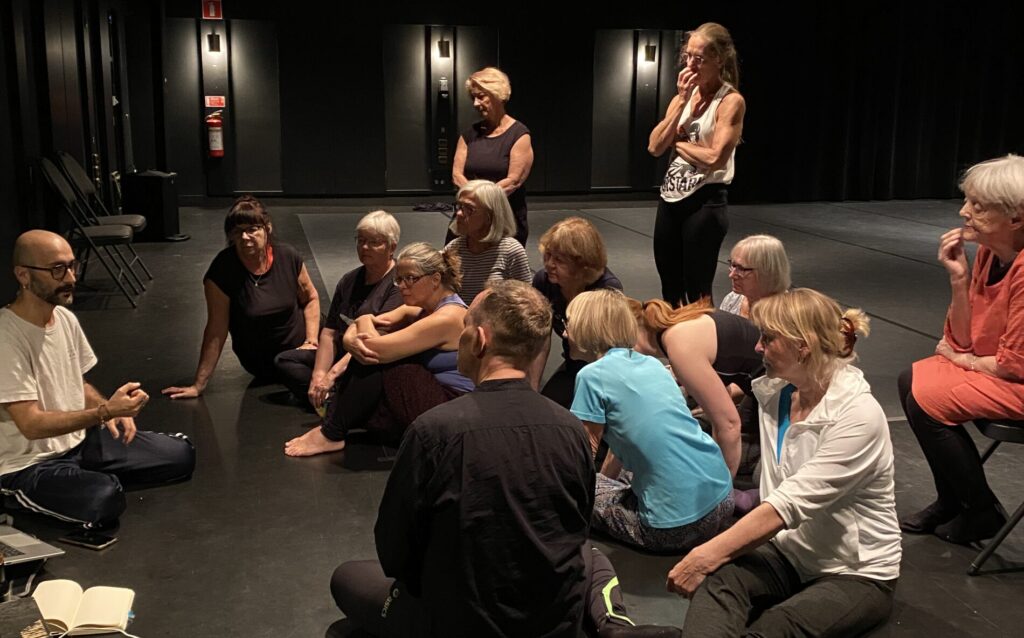 Sindri Runudde, who now leads the group in a more public phase of the project, has encouraged participants to try out a variety of tasks based on their own choreographic style. Listening intensely with an open heart and taking silent walks in the staff areas and foyer of Norrlandsoperan – with rather bewildered visitors as an audience – has become one of the participants' favorite exercises. Sindri explains that it is a form of play that aims to strengthen receptivity to sensory impressions, as well as imagination and fantasies.
"We view the heart as a bodily organ, but also as a metaphor in relation to time and rhythm, physical tonus, how it feels within our bodies and how we relate to each other and listen", they say.
During discussions with the group, many have expressed their gratitude to the project and its community leaders, producer Linda Wiklund and dance director Birgit Berndt. Several of the participants testify to having a broader view of dance. Going to a dance performance is, after all these activities, now a richer experience, where composition, emotions and physical expression communicate on a deeper level.
Ulrica Westin describes the feeling of belonging as one of her lasting impressions – especially getting close to other participants without first having to introduce herself through her profession or background. "We are very connected", she says. 
The project's theme – exploring different identities and other ways of being and experiencing the world – has also made a lasting impression on the participants. Carina Sturesson tells us that Sofia Södergård's workshop actually turned out to be nothing short of life-changing.
"I acquired an alter-ego that day, that I can return to whenever I need to in various situations. When I get on the bus or if I'm in places where I feel I need to claim more space - then I can become Sture", she says with a laugh.
Keep follow the tales of the Community of Umeå on our Vimeo channel