Different trajectories and a mutual objective: being and making together
28/02/2023
After a well-deserved summer break, the Community of Marseille returns to the studios of KLAP Maison Pour La Danse in October 2022.
The year begins with a weekend working with Arthur Perole (travelling dancemaker), Anne Rehbinder (rooted artist) and Luc Benard (rooted dancemaker).
This weekend is a strong sign of a permanent commitment until the end of the project. Also, we are exchanging a lot on the theme and the approach to gender and identity. Definitions are multiple and shows intergenerational crossings, questioning, to finally understand that we deconstruct identities and genders without always labelling them.
Once bodies and voices are awake, minds involved, the rest of this project can continue.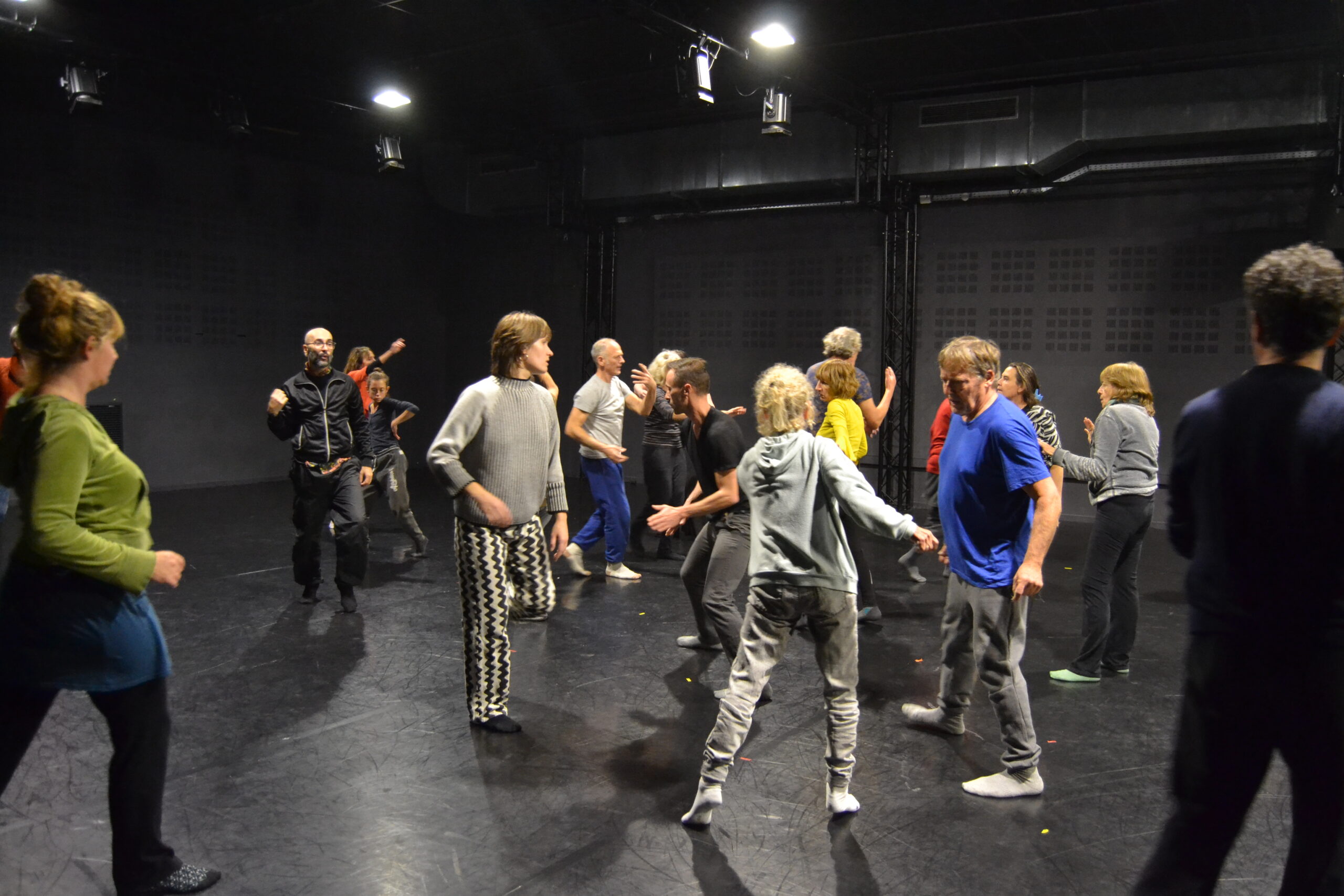 Residency with international artists
From Italy, Daniele Ninarello comes to meet our community from 20 to 23 November 2023. Daniele's artistic approach tries to understand how an individual's identity is constructed in society. He refers to fluid identity and defines the body as a mosaic, composed of interaction with the environment, with the other, with space. The artist leads participants to let their bodies become a form and transform themselves, to create interactions and a common movement, but each one for him/herself.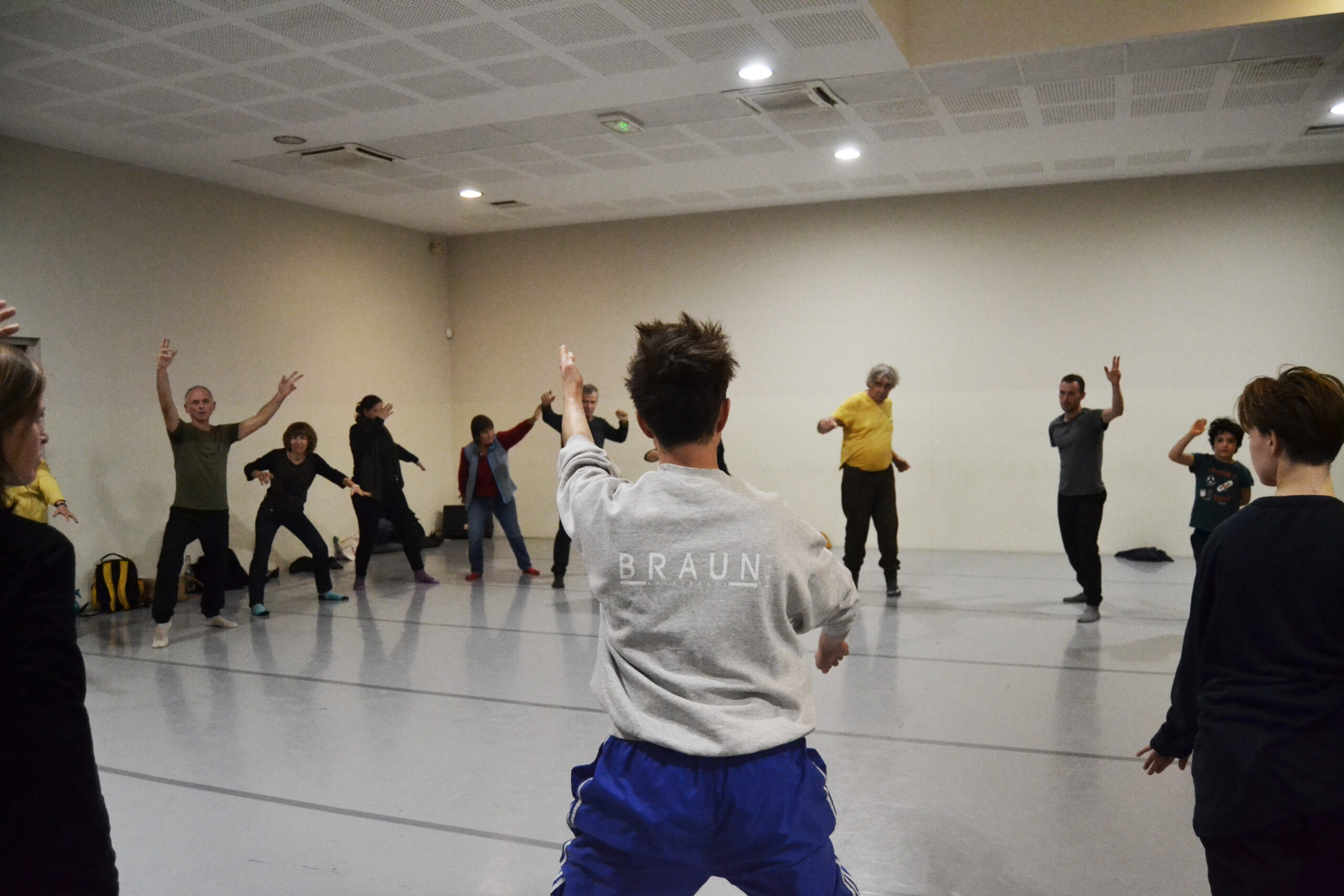 The following week, Sindri Runnude comes from Sweden to meet us. Sindri's work is based on a sensory and somatic experience, all in lightness and with a strong sense of humor. The artist leads the participants to unlock their bodies through writing, listening and moving, in groups, duets or alone. Morning rituals, energy transfer, diva exercises, body and speech synchronization are on the plate, allowing each participant to explore optimally.
Daniele & Sindri's work completes the approach of Arthur, Anne & Luc and it allows the participants to become aware on different levels of the physical, vocal and emotional capacities that each of us hold, often without realizing it.
The artistic approaches are therefore very different but have as common basis the love of oneself and of the other to be oneself and to make together.