Building confidence offering deeper questions
20/04/2023
Yorkshire Dance invited two international artists from Performing Gender to facilitate residencies with local people in Leeds. Agnes Grelinger from Budapest and Jija Sohn from Amsterdam, joined our community in autumn 2022, exploring themes of connection, identity and care.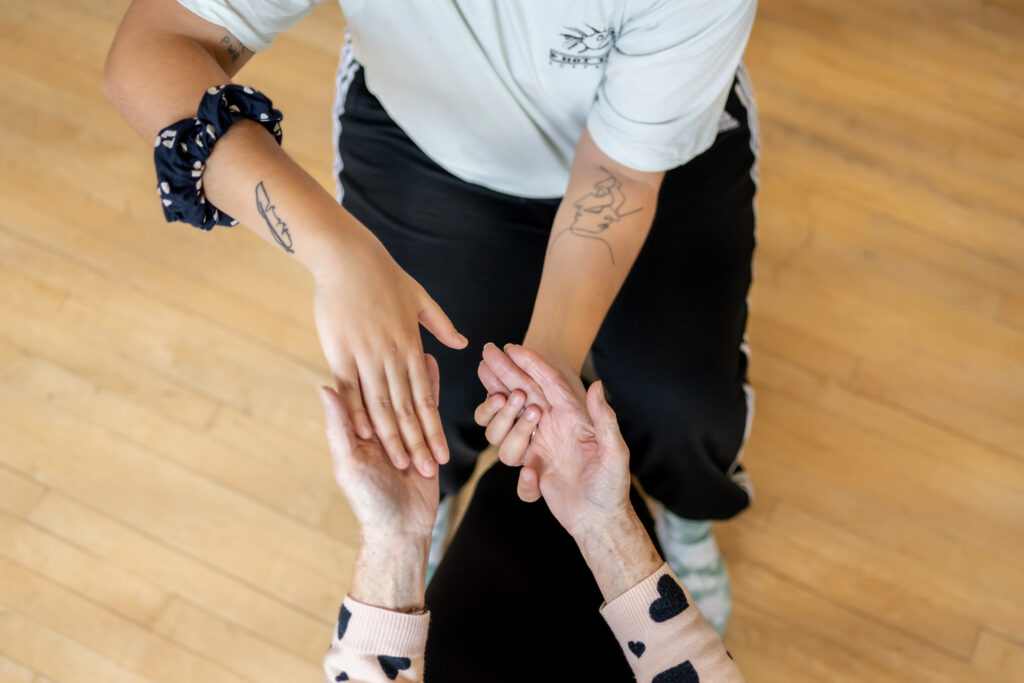 "This practice is moving between social, human aspects in daily life and artistic proposals and productions, bringing tools of embodiment to different domains inside and outside the art field. It involves workshops and dialogues for participants and organisations, offering questions and exercises around care, principles of giving and receiving and building engaged relationships." 
Jija Sohn, Nov 2022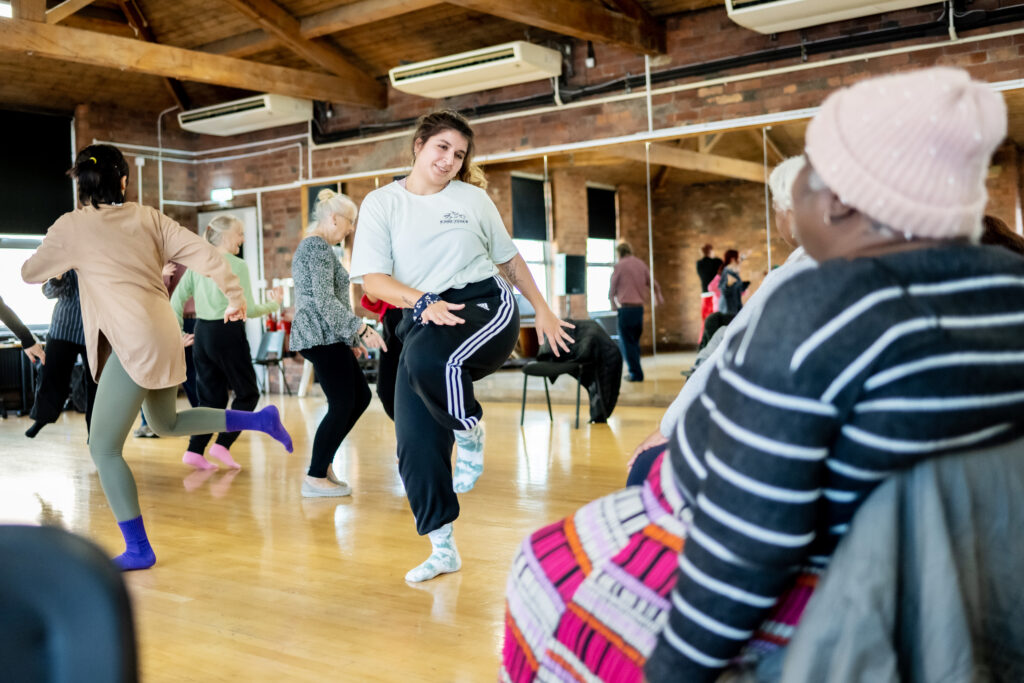 Jija Sohn worked specifically with members of House of Flava,a QTIPOC group, who regularly work with rooted local dance artists Bakani Pick Up and Shirani Brookes. Her practice brought a sensibility and creativity to the group which enabled them to connect on a deeper level - exploring their identites and vulnerabilities through her practice.  
"I felt I was able to access a state, a vulnerable state, which isn't easy to tap into… I've then noticed that this is helping me to find out a bit more how I want to express myself"
Liam, House of Flava artist

"House of Flava is a very special group, I want to note what was special for me. Their maturity to reflect was surprising me. I felt people were willing to practice creating safe space, togetherness, caring and celebrating their openness and deeply reflecting what this experience meant for each person."
Jija Sohn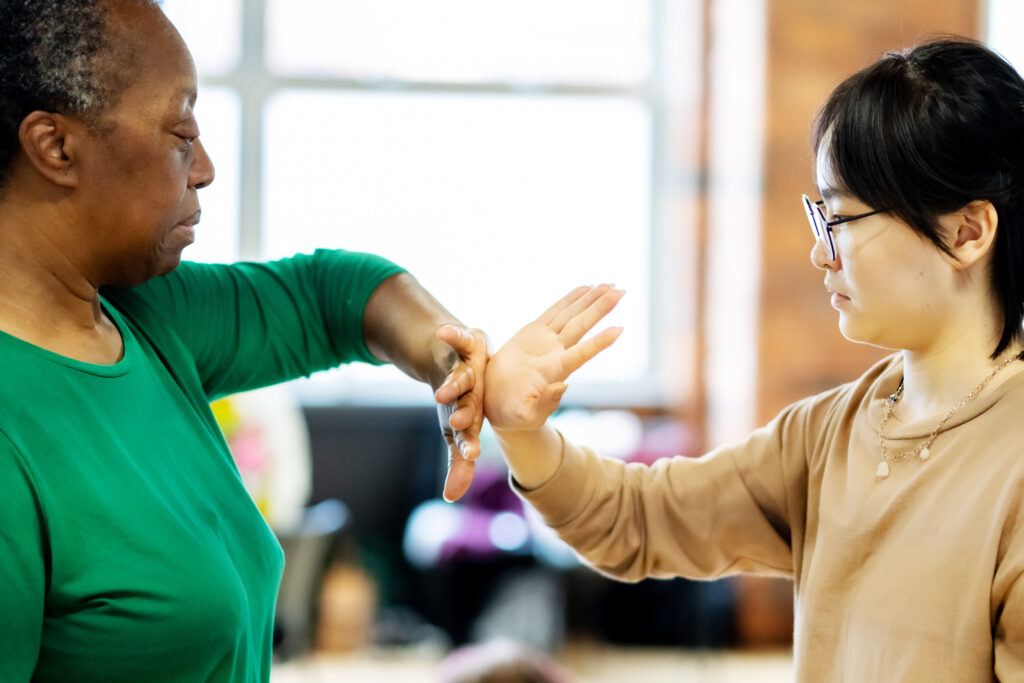 Agnes Grelinger worked with a broader intergenerational group aged 17 to 80 years. The workshop sparked joy and connection and opened up new possibilities for this group to engage with dance in a way that promoted care, safety and self-expression. Participants explored their connection to music and costume and others in the space. Agnes created immersive spaces for improvisation, enabling the group to experience the boundaries of their identity.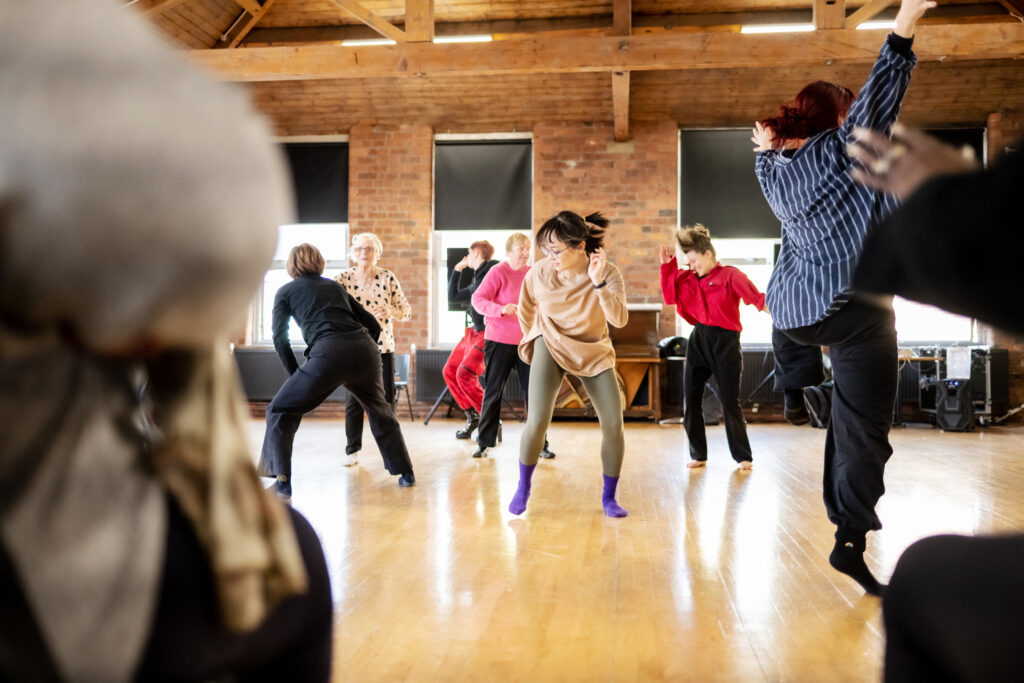 Both residencies brought greater connection to participants, building confidence for participants and offering deeper questions about how we embed care within an artistic practice.