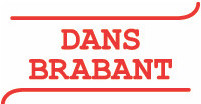 DansBrabant is a stimulant and catalyst for dance and choreography, working with a diverse palette of talented choreographers. While placing the human body at the centre of a world in motion, they are keen to create an inspiring dance climate in the Dutch province Noord-Brabant.
Staff on the project
Artistic Director
Lisa Reinheimer studied Dance & Performance Studies at the universities of Berlin (DE) and Utrecht (NL). She then worked as a dance journalist and independent critic for, among others, Dans Magazine, Theaterkrant and Tanzweb.org and for various choreographers such as Dario Tortorelli and 155, for institutions and festivals such as De Nederlandse Dansdagen and European Dancehouse Network. As a program maker at the Dutch Domein voor Kunstkritiek she focused specifically on the development of dance criticism. Thus started the still ongoing course series and movement Dance&Dare together with DansBrabant. As of January 2020 she started there as artistic coordinator.
Project Manager
Wim van Stam studied psychology at Tilburg University and philosophy and theatre studies at Utrecht University. He worked as a marketeer at the theatre in the latter city. At the start of the 21st century he became the managing director of Hans Hof Ensemble, one of the most original and innovative modern dance companies in The Netherlands, a collective company of three choreographers/dancers/designers performing all over Europe. After that he was the managing director of Theater De Regentes in The Hague, a special venue for (world) music, theatre and modern dance, which used to be the oldest swimming pool in Europe. In 2013, soon after DansBrabant was founded, Wim became the managing director there, bringing the man back South.