Welcome to the new Performing Gender website
02/07/2021
Dancing in your shoes: community first!

Performing Gender - Dancing in your shoes is the third edition of the European project connecting dance and performing arts to gender issues and LGBTI identities. Started in November 2020, the audience development project aims to work for three years with dancers and local communities from 8 different European countries. The intention is to produce a sensitive transformation on the social structure, understood as a system of people sharing specific needs and necessities, through a horizontal pathway. All the creative processes, from the cultural conception to the production and circulation of artistic products, are involved. 
This new website allows you to better understand what the project is about, and which are the milestones that will lead to the achievement of its objectives. In addition, you can meet all the new partners and staff working on the project. There are many more partners for this edition: Performing Gender is now a large-scale cooperation project supported by the Creative Europe programme!
An important part that will accompany Performing Gender's audience development work across the board is the research part, carried out by the institutional partner DAMSLab - University of Bologna.
The new website is still at an embryonic stage, and will soon be implemented with new sections and pages in order to deeply enter into the soul of the project. Our news section also will be implemented step by step with updates, interviews and announcements of the public events, workshops and festivals in order to join us along the way. 
Meanwhile, if you want to retrace the steps of the past journeys of Performing Gender, you find on the right side of the page the links to the catalogue of the first edition and the website of the second edition Dance makes differences.
Stay tuned and follow us on Facebook!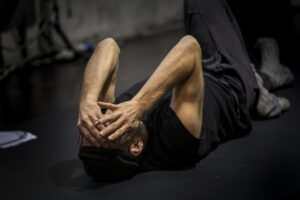 Shot by Elisa d'Errico from the past edition Performing Gender - Dance makes differences