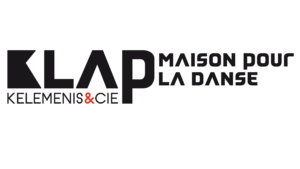 KLAP Maison pour la danse, inaugurated in October 2011, is a project initiated by the choreographer Michel Kelemenis. Its fundamental principle is to put creation at the center of every action. Kelemenis & cie welcome emerging artists or confirmed, local, european and international companies. Together, they bring the place to life and nourish its activity with the diversity of their experiences and esthetics. KLAP is composed by 3 dance spaces. There, the choreographic works are created from the first thought to the last touch. It's a permanent and referent place for the art of dance, a space of work, sharing, practice and sensitisation to the art.
Staff on the project
Artistic Director
Laurent Meheust - KLAP Maison pour la danse | Marseille I France A philosopher by training, Laurent Meheust got involved very early in the world of culture and specialised in supporting artists for the theatre and contemporary music at first, before devoting himself fully to dance. In 2008, he joined the choreographer, Michel Kelemenis and took part in the construction of KLAP Maison pour la danse (Marseille / France), working to establish its status in local, national and international professional networks. As Deputy Director, Meheust develops the artistic residencies and the programmes of a dance season and two annual festivals; he coordinates the educational programme for artistic sharing and develops collaborations with cultural partners. Meheust is also responsible for preparing budgets for these activities.
Project Manager
After graduating of his Master's degree of Cultural Management in 2017 in the Provence University, Lucas started a first professional experience in the field of Digital Arts for the Biennale Chroniques as Production assistant. In February 2021 he joined KLAP Maison pour la Danse as Production Manager. He is a dance and music enthusiast, and organize music events on his free time with his association, Vague Alarme, based in Marseille.