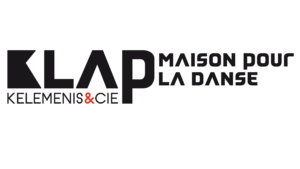 KLAP Maison pour la danse, inaugurated in October 2011, is a project initiated by the choreographer Michel Kelemenis. Its fundamental principle is to put creation at the center of every action. Kelemenis & cie welcome emerging artists or confirmed, local, european and international companies. Together, they bring the place to life and nourish its activity with the diversity of their experiences and esthetics. KLAP is composed by 3 dance spaces. There, the choreographic works are created from the first thought to the last touch. It's a permanent and referent place for the art of dance, a space of work, sharing, practice and sensitisation to the art.
Staff on the project
Project Manager
Dora Pentchev is a graduate of the Master's degree in Diffusion of Culture at the University of Grenoble Alpes, she continued her studies between Paris, Lyon, Grenoble and Toulouse. She now lives in Marseille where she has joined KLAP Maison pour la danse as a production manager. Coming from three different cultures, the exchange between cultural practices and the porosity between artistic mediums has always been essential and determining in her professional choices. Working in the service of young creation as a coordinator of events that bring together different artistic forms is today what gives meaning to her job.