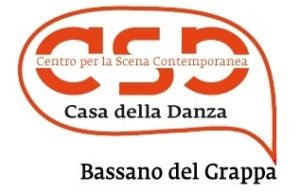 Centro per la Scena Contemporanea, a dance house, and Operaestate Festival Veneto, a multidisciplinary summer festival are part of the Comune of Bassano del Grappa (Vicenza). It's been involved in International projects exploring the research and production of performances, community projects, presentation of dance at museums and art galleries, investigating the theme of migration, the theme of ageing and the development of cultural leaderships and new skills and strategies for the communication of dance. CSC is committed to transforming and enriching lives through dance.
Staff on the project
Artistic Director
Since 2006, Roberto has been director of the dance projects for the Centro per la Scena Contemporanea di Bassano del Grappa (CSC) and Operaestate Festival Veneto. Associate director of Aerowaves, he is a member of the board of EDN European Dancehouse Network. Currently involved in several international projects supported by the EU Creative Europe, Europe for Citizens and Erasmus + Programmes, he develops initiatives aimed at supporting the artistic research, mobility and artists' development in the field of dance, the engagement of communities and participation of citizens in cultural activities. He is the Italian initiator of Dance Well – Movement research for Parkinson, a project aimed at researching the impact that the practice of dance has on people living with Parkinson's and at including them in the social and cultural life of the context they live in. Before entering the dance organisations, Roberto was a professional contemporary dancer. He is the author of the book Nigel Charnock published in 2009 by L'Epos, in the Dance forward/Dance for word series. Since January 2015 he has been appointed Artistic Director of Balletto di Roma.
Project Manager
Alessia Zanchetta is responsible for the press, marketing and communication in Operaestate Veneto Festival and the CSC Centre for the Contemporary Scene in Bassano del Grappa - Italy. She has a teaching diploma, she then attended a course of the European Social Fund as Expert in Marketing and Cultural communication. For over 15 years she has been working in communication in the cultural field, for theatres, exhibitions and festivals. Since 2006 she has been part of the Operaestate and then also the CSC , for which she deal with, amongst other commitments, the press office, social media, and relations with schools and local communities. From 2014 she is enrolled in the national publicisti journalist Albo. After training in 2015, with the Fitzcarraldo Foundation, she has recently been focusing on the Audience developmant and audience engagement.