Encounters Festival & Performing Gender
02/05/2019
Sergio and Hannah will bring some of their Performing Gender work through a 2 day workshop during the 2019 Encounters mini festival in Leeds.
Encounters is a two-days festival exploring gender identity organised in Leeds by our partner Yorkshire Dance. From 27th to 29th June 2019 they're going to reach out to a wider group of people, including families, in the investigation of gender diversity through dance, whilst celebrating the experiences of Trans and non-binary artists. Performing Gender project experience has for sure driven important reflections and questions towards this edition:
Who does it affect and how and who is talking and/or dancing about it?
How does our experience of gender rub up against that of class and ethnicity?
And… how does dance make a difference?
Is it only people in the LGBTQI+ communities who are interested in this topic or does it affect us all?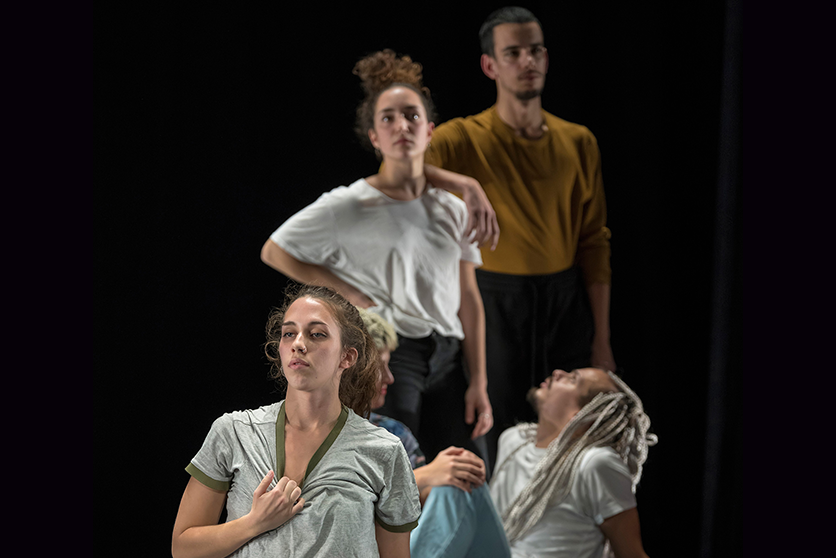 Hannah Buckley and Sergio Martinez will continue to work together on this occasion, proposing a two-days intense workshop to share elements of the Madrid workshop and their research!
Taking inspiration from nature and the idea of transformation Hannah and Sergio will offer metaphors and imagery as starting points to explore how a fluid identity can express itself and if it's possible to transcend gender.
The workshop is both a collective experience and also a space for people to bring their own individual perspective, understanding and questions in relation to gender.
For additional information about Encounters Festival and to take part in the workshop please read more on the Yorkshire Dance website