Bologna workshop ready to begin. Jija and Greta say «Just join the conversation!»
11/12/2018
The last workshop week will take place in Bologna from the 14th to the 20th of December.  
The dance maker Jija Sohn will work with the ten dancers during the week together with the local dance dramaturg Greta Pieropan. Here is what they told us about their previous works and some expectation over the workshop. Read further to find out more!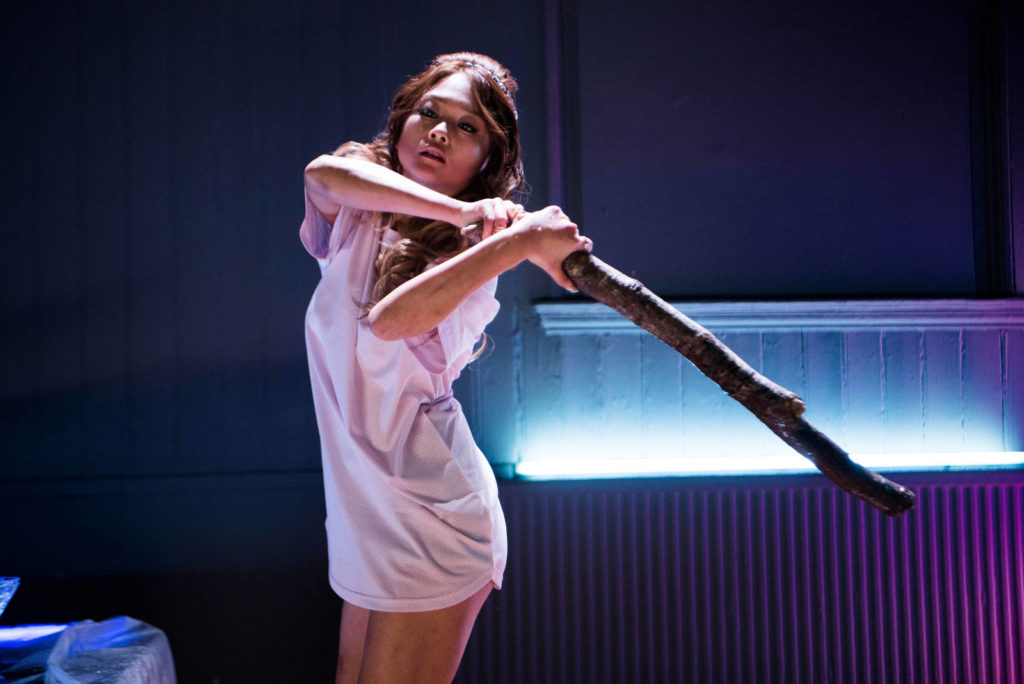 Jija: In your research, you explore the cultural diversity as a universal value, while in your performance 'Kyabajo' the focus is on how a role, generally thought as submissive, can reveal itself as more ambiguous and complex. We may say your performances play with the unease and the prejudice of the spectator, but what is the aim of your work? And how does this intermingle with Performing Gender project? 
In Kyabajo, I give space for transformation to be shown and they happen to cross a boundary. Talking of boundaries I mean the confines created by the categorization of a behavior or a role into something that is fixed, into a certain identity that can easily become a form of prejudice. The aim for me is to question that categorization with an act of deconstruction, which leads to a subtle changing of the codes for interpreting it. What I am particularly interested in are these moments when codes are shifting, in the middle of the process, and you can see the ambiguities that are present among boundaries, from where you are able to really challenge what is established because you take it in a position of unease where you can reveal its complexity. I think that a project like Performing Gender, which is also crossing countries and has individuals with gender different backgrounds, can relate to the proposal of opening up new perspectives to go beyond superficial schemes of judgment.
Greta: You are interested in the role of dance dramaturg as a mediator between the artist and the audience. In this sense, how your work will be focused on the audience? What kind of suggestion would you give to Jija to better engage the Italian audience about Performing Gender themes?
Well, let's start saying that I loved working as a dramaturg; everything that's behind an artwork interests me: the researches, the rehearsals, the relationships… And guess what? It is interesting for the audience too. Because that's where the magic happens. My work as a dramaturg is to make sure that we don't forget the audience need to be part of something magic; even when the dance maker's aim is to keep the audience outside (the well-known 4th wall being strong and almost visible). This does not mean we need to share everything, but that we just have to keep in mind that someone else is coming to be part of a(n artistic) conversation.
I am not a dramaturg that gives advice, to be honest. I am more an enthusiast dramaturg, that always says "that's brilliant, let's try this!". But at some point, I just switch off the dramaturg's eye and put my audience glasses on. But one rule I have is that we don't have to sacrifice our research to the altar of the audience's expectations: especially here because we'd betray our research!
Now a question for both of you. Could you give us a little preview of the workshop? What can we expect from that week overall? 
During the workshop we would like to create a learning environment where we can be open to give, receive and leave space for a positive and human thinking (and dancing, of course!). From this starting point, the researches about themes such as boundaries and intimacy will start from a specific attitude; and that's what we want to explore in the workshop too: practice new attitudes to address existing themes. We'd like, in fact, to make space for creativity, rather than focusing on techniques; allowing ourselves to be playful with themes that involve every human being. Themes that start from creativity itself, and go to transforming, to freedom, to following the heart, keeping it open, and keeping an open-minded attitude regardless to other people's projections.
What to expect? We actually would like the audience to come without expectations, without projecting hopes or ideas… Don't have expectations, just join the conversation!